The UC Santa Cruz logotype is essential to include on all materials coming from the university. The logotype is distinctive in its character and thus quickly helps to identify our campus and should never be redrawn, altered, or distorted.

Logo colors

The UC Santa Cruz logo can be used in three colors:
Santa Cruz blue, white (reversed), and black. The full-color blue variation is preferred and should be used if your application allows for color printing, and a light background. The reverse variation is meant for use against a dark background.
Santa Cruz blue

White (reversed) on Santa Cruz blue

Black logo

White (reversed) on black

For the entire palette of approved UC Santa Cruz colors, please see the
Logo safe space

To ensure legibility and recognizability, our logo must have a minimum safe space around it.
In most cases, the logo should be of equal prominence to any other brands with which it is shown.
Allow for adequate space around the logo when used in conjunction with other identifiers.
Do not place other identifiers closer than the equivalent of the width of 1/2 the logo
Minimum size for print: 1.5 inches wide Minimum size for online usage: 60 pixels tall
Primary logo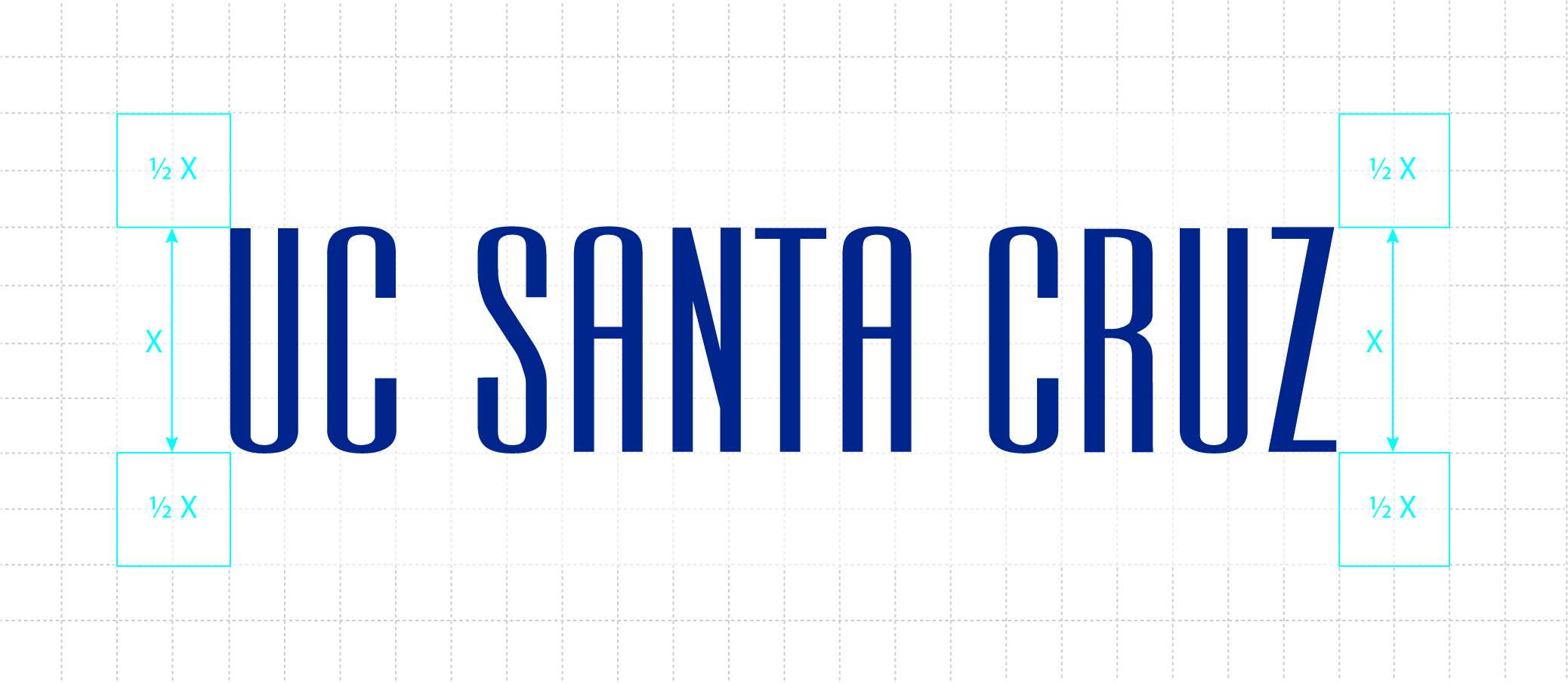 Logo misuse

The UC Santa Cruz logo was created as a unified graphic and cannot be altered in any way. Including the using the logo as part of a sentence or phrase and as a watermark. For any questions regarding the correct use of the UC Santa Cruz logo visual identity, please contact the University Relations office of Communications & Marketing.
Don't place the logo on clashing colored backgrounds.
Don't place the reverse logo on similar tints.
Don't place any logo variation on busy backgrounds.
Don't place special effects such as drop shadows on the logo
Don't skew or distort the logo
Don't alternate the color of the logo
Logo don'ts







Logo dos





Core identity verbiage

Because "UCSC" is easily transposed ("USCS") or confused with other institutions ("USC"), and "University of California, Santa Cruz," is sometimes erroneously truncated, especially in broadcast media, to "University of Santa Cruz," "UC Santa Cruz" is the only acceptable alternate to "University of California, Santa Cruz," to identify the campus.
UC unofficial seal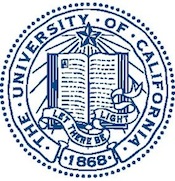 The "unofficial" seal of the University of California, shown here, is a replica of the corporate seal, with the words "Seal of" deleted. It is the only version of the seal designated by the UC Regents and the UC Office of the President for use by campuses in their communications (please refer to
Unofficial Seal: Design and Use
.
Campus mascot

Sammy the Slug

The official mascot for UC Santa Cruz is a banana slug named Sammy.
When writing about Banana Slugs for external audiences always ensure the word 'Banana' is included—it is what makes us distinctive and conjures a image that is very different than a simple slug.
When writing for a internal audience (students, facutly and staff) it is okay to shorten the reference to Slugs.
Sammy may be used on all applications by registered student organizations and the official Alumni Network. Other official university organizations may use Sammy only on communications and materials that are directed to students or alumni.
Icons & avatars

A good introduction to what is needed for modern identity icons/avatars is in 
this post from The Iconfactory. Some technical insights:
They should be square or fit well in a square format.
They should be vector files, aligned to a pixel grid.
A simple design is better, since the display size will range from 16px by 16px to 512px by 512px.